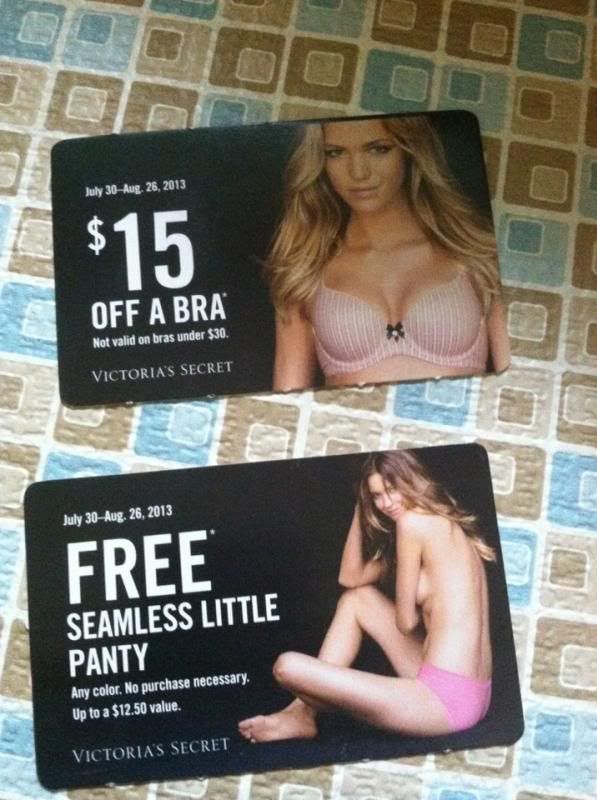 Yup!! Another freebie that I never get in the store, it's very hard to have only one vehicle in the house. If you want to go somewhere, you need to wake up too early to give the other person a ride before you'll have the car with you until it's time to pick that person after work.
I bummed again, that I haven't got the 2nd Victoria Secret panty freebie. It's not a very big deal for me but it's something that I can get for free, you know. Who doesn't want a FREEBIE??? I don't need to spend a dime just to get it and plus we also pass that Mall by whenever we go to the other store or visit my in-law.
Just totally unhappy when I saw that this freebie was expired 2 days after, oh well I guess I have to wait for another one. What about you guy, did your freebie ladies?