In the 13th day of December 2013, Philippine Philharmonic Orchestra (PPO) had a successful musical event at Cultural Centre of the Philippines (CCP). It was held at 8:00 in the evening and had finished with an estimated time of 10:00pm. Simple it is on TV's, but more exciting and extravagant, if you say, in personal.
People pay attention in the whole session, and it was literally amazing and impossible to think that music would be that 'much' good. Weird if someone says, but for me it is 'Odd'.
The Philippine Philharmonic Orchestra, or PPO, is the most known Orchestra in the Philippines. That event causes them to gather much more fans.
Plus, they also have guests: First, the featured cellist, Ray Wang; and secondly, the Japanese conductor, Yoshikazu Fukumura.
I've never experienced this kind of musical theatre who performed live and much alive and I think they deserve the applause.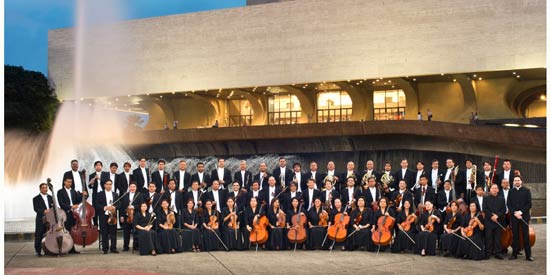 Philippine Philharmonic Orchestra (CCP at the back of them)
Yoshikazu Fukumura (Snapshots during the event)
Ray Wang (the Cellist)
For more information, you can visit
CCP
's web.