I've been wasting my time making random works of loom bands since I've first done it. It was quite fun to do it. And yes, I sold a lot of loom bands to my friends and family. Its color are just eye-catchy and it's really addictive once you started doing it. The first time I look at it on the internet I just thought. "Oh, what a lame time waster." but my Mother was just like, "I want to do that, it looks cute." And so while she was doing it I was kind of curious. When my Mother taught me how to do it, I swear, I enjoyed it and so I thought, "Nope, it is not lame to do." And it changed my mind and currently I have a lot of loom bands stock in my room right now. I'm gonna show you some of my works: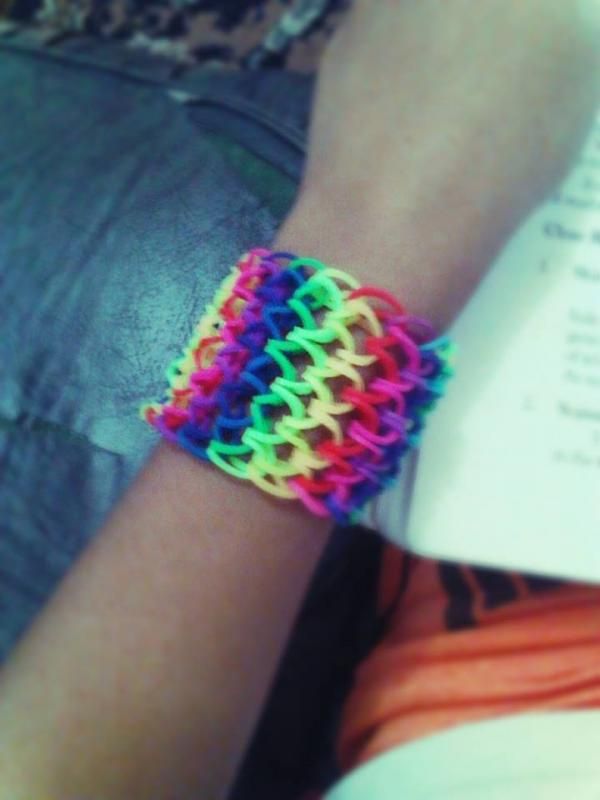 These loom bands are some of my works and also consider some it as my Mother's works.
And this what you call "Dragon Scale" is my-all-time-favorite-champion-work of loom band. It is just so wonderful and colorful to wear and to partner with some sneakers.