It was one of those rainy days early in June of this year when we have to take a trip 2 hours away from home for some family matters. Nothing stern as it is another way for my family to travel out of the county for a change.
It was reasonably cold that time as it was the beginning of early Summer and for all we know that for some reason, we do have more soaking summer this year rather than in the last year. Oh well! What can we do when it's Mother Nature's preference is to accept the fate of our climate.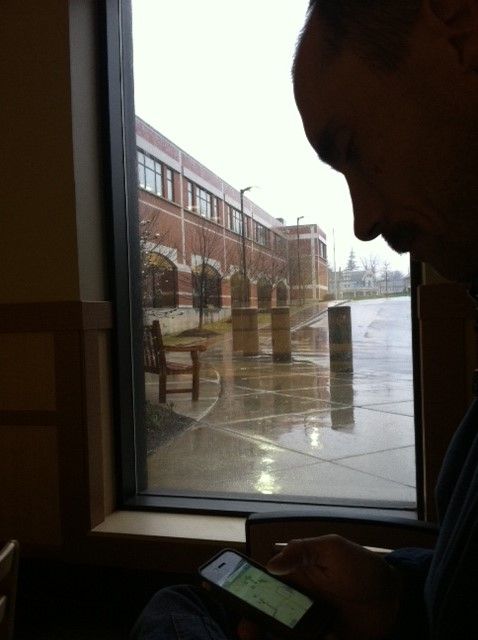 As I look outside of the building, it seems so peaceful and rain just never stops from falling. A chance for me to take a quick portrait of the nice scenery between my husband and what's it like outside that day.