Sometimes when there are unexpected things happening in my family such as kids being sick, we mothers normally don't have enough sleep to take care of our sick children. When it happened, we end up having those puffy eyes, which sometimes can't be hidden and comes out naturally.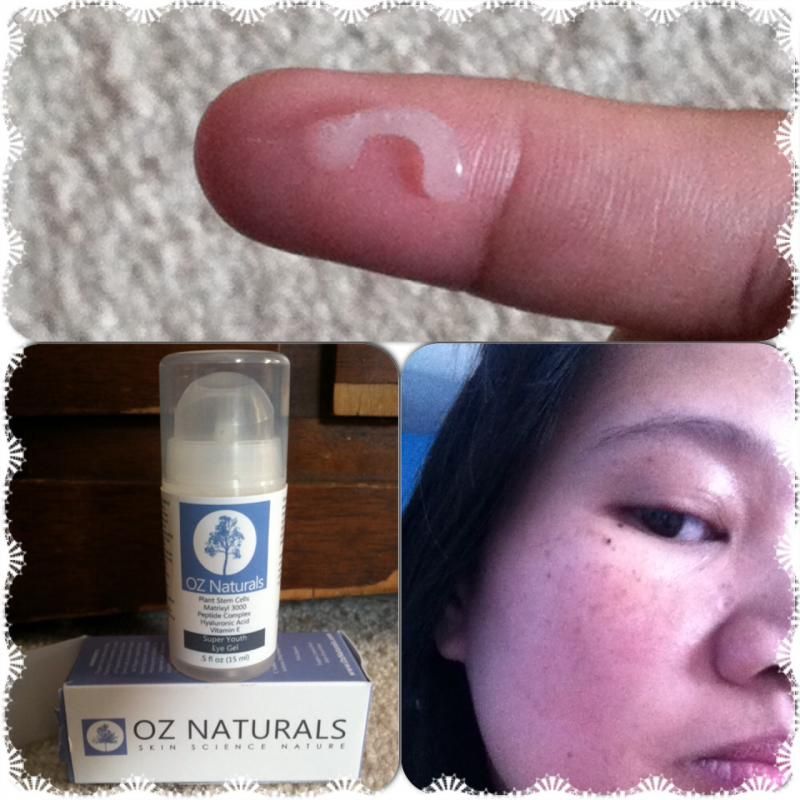 And sometimes we do have unexpected visitors, occasion to attend to and the puffiness, wrinkles and dark circles can no longer be hidden. This is the time where we need help from medication or beauty products.
How are we supposed to know what will be the right product for us? I don't, I'm very clueless when it comes to this kind of product and what soothes my needs.
It would be my first time to use
OZ Naturals Skin Science Nature
product. They have the best eye gel and eye cream for dark circles, puffiness and of course help fights that wrinkles off our face.
I received the product in the mail through USPS along with other products in one big box. It is neat, secure and I have the item safe and in good shape. I typically scrutinize the product's label first before I work on the application. To be informed about what I'll be using is essential for me. It's a kind of habit that I go through to ensure I'm using something that is harmless to my skin.
I used a small amount of the gel on my pointer finger, at first it's hard to pump it out, but just manage to turn and let those gel find its way out. I applied the gel on my right cheek where I see a visible dark circles/spot. The smell of the gel is quite pleasant, then after the application, I don't feel any oil/greasy feeling, it dries fast and feels just nothing. However the pleasant smell remains. In the direction, it mentioned that you can use the eye gel morning and evening as well as under makeup. So for those who wears makeup, you need not to worry as I can say that there is not icky feeling when you applied the gel on your face.
I have to say, if you know someone who might happy to try the product. It's time for you to share this with them. As for me, I like the product and surely recommend to my sisters and friends who might find this product very helpful to look even younger.
I received one or more of the products mentioned above for free using Tomoson.com. Regardless, I only recommend products or services I use personally and believe will be good for my readers.