I never have a problem using gloves before until I have to send my son to his school bus at the bus stop at the corner of our street. Being in the cold weather sometimes, I always wear gloves to keep my hands warm, besides it also helps a lot to keep me warm while we wait for the bus to come.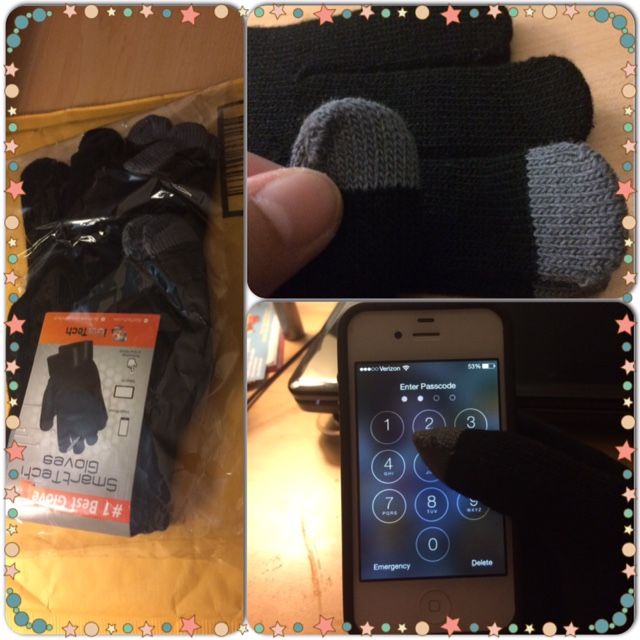 Anyways, I always take pictures or answer text messages to pass the time, but it's very hassle to remove my gloves so I could use my phone. I'm glad that I have the opportunity to review to resolve this small problem. I received the texting glove for Smartphone and touchscreen in the mail through the USPS. The package was secure in a bubble wrap envelope. The product is just the same as the usual gloves I have except this time, I can use my phone without removing the gloves off. The three fingers has a way to touch Smartphones and touchscreen just like when you are using our own skin.
The quality of the fabric is good. My hands are also warm and enjoys the feature that I can text and play on my phone with a glove on. I would say, this is a great product to have. I don't support text and driving, nor talking on the phone while driving. However, if you are not driving and it's cold outside, this is the smart way to get. A great glove for your hands.
Few things I have noticed after the days that I used the product/glove are followed:
·
When it gets wet, it takes a while for the glove to slide through the touch screen, it took me a while and warm up the fingertips of the glove so it'll function again
·
I have pressed my iPhone many times before the glove does it work
·
There is no direction attached to the tag, so I assume the glove works perfectly the same thing as the normal gloves I have.
But other than that, the glove is good. I have to say I'm still fascinated by how it help and makes things easier for me whenever I would like to use my phone with the exemption of using it while driving.
This is NOT a sponsored post, I did not receive any financial amount. I received the products for free in exchange of my honesty review. The outlook I expressed is 100% exclusively mine
.