Never have nor tried this kind or glass screen protector for my iPad2 before, and so I was ecstatic to review one today. I placed my order of the IntelliGLASS Hardened Glass Screen protector in their website, the procedure is very quick and easy. They have plenty of items sell online and carries most of the devices accessories. With an affordable price, I will surely come back to get more accessory from them of my other gadgets.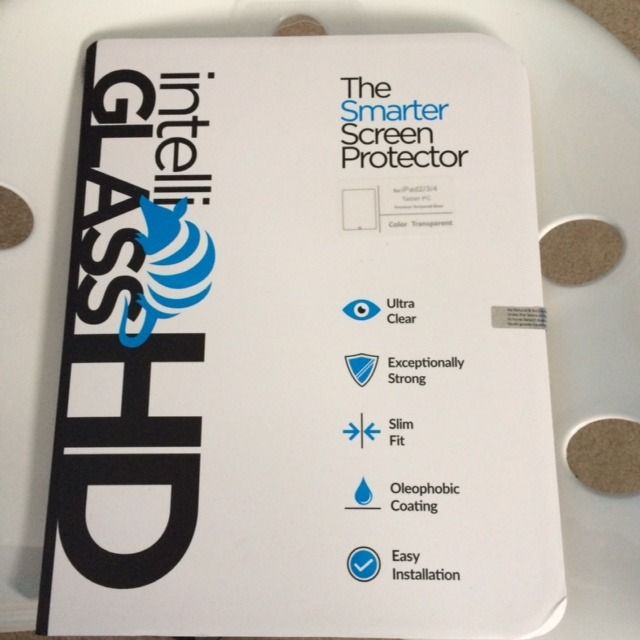 The product came in the mail without any sign of damage. I like it, as I can use the screen protector right away. Easy installation, slim fit which protects my iPad2 screen securely, clear which is I always wanted for my iPad to have a better screen.
I don't have problems putting it on especially having bubbles while I gently put the screen protector. I've also noticed that no more smudges and fingerprints which keeps me clean the screen whenever my son plays the iPad cause for some reason he always have a slimy finger that would basis it. One more thing that I am still observing is the 9H surface hardness that is exceptionally strong design which says that can withstand hits and dings, amazing right?
Overall, I would say this product is indeed recommendable for you to use to protect your iPad screens. The Smarter Screen Protector can be purchased at www.intelliarmor.com.
This is NOT a sponsored post, I did not receive any financial amount. I received the products for free in exchange of my honesty review. The outlook I expressed is 100% exclusively mine
.