I'm thinking of losing weight before winter comes and it isn't really easy, especially when I gain more weight that I thought.
I am not a big fan of a workout and so I need something that would help me lose weight, even if it's slowly but surely. I'm a little bit lazy when it comes to exercise. Though, I walked and clean the house often, lift things here and there which makes me sweat that I consider my daily exercise.
I have the opportunity to try the New Slimquick pure to help me lose weight. I have heard and seen about the product yet, I never have the chance to try it myself until now.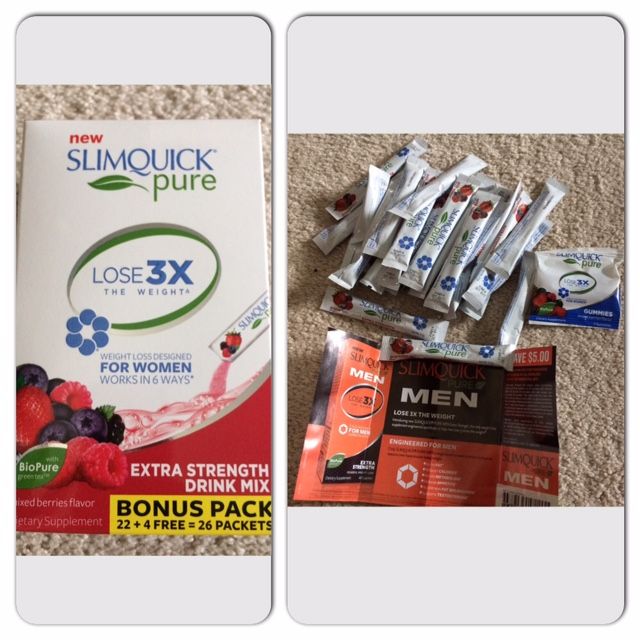 The product arrived in the mail through the USPS, you can purchase it through Amazon or Walmart or you can always visit their official page at http://www.MySLIMQUICK.com. Also enjoy the $5 off discount they offer, click it here http://www.myslimquick.com/5-off-july-blog/.
It is best to read the direction of using the product which is located on the label to make sure you know how to use it.
It is easy to tear the packet. It has a smell of mixed berries too. I poured 1 powder packet into a 16.9 Oz cold water and stir it very well. The taste and the texture is not gross. I like the after taste of the product too. The powder dissolves in the water/drink mixture right away.
After a day or two of taking the Slimquick, I feel more energetic. I like the idea that I don't feel hungry all the time, I feel full. I do eat small amount still because it is recommended to eat when you drink the Slimquick.
This is NOT a sponsored post, I did not receive any financial amount. I received the products for free in exchange of my honesty review. The outlook I expressed is 100% exclusively mine
.