I have never owned a Flat Iron before and I have been wanting to acquire one. Yet, every time I tried to obtain one, I'm always hesitant due to the reason of being uncertain about each product and its brand.
So, I have waited for a very long time to decide. Though I have a natural straight hair, in which a flat iron is unnecessary for my daily needs I still end up possessing one.
Today is one of my lucky that I was approved to review one of the expensive and yet very durable nice Flat Iron.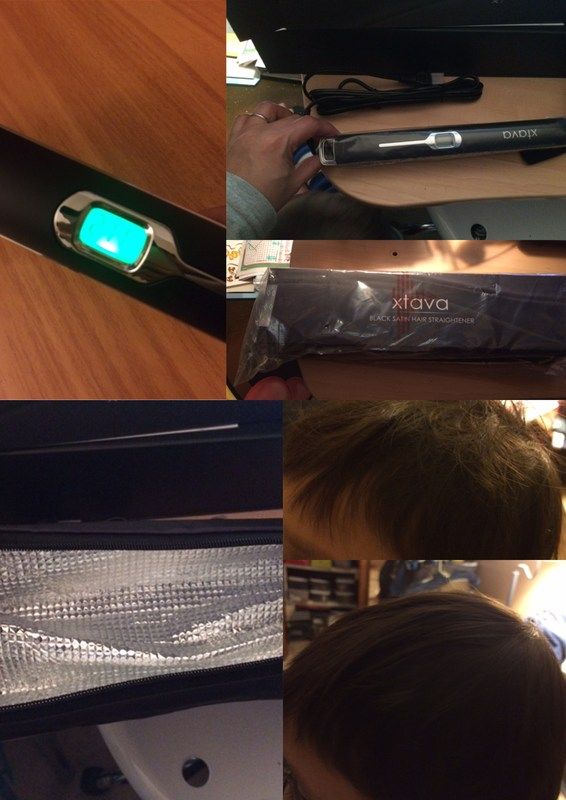 You can see the before and after images when I used the flat iron with my very supportive son's hair
Product Description from Amazon
:
·
ADVANCED HEAT TECHNOLOGY: Higher heat means silkier, shinier strands. The Xtava Silk Edition Hair Straightener can reach professional-level temperatures of up to 430F
·
PRO DESIGN: Every element of the Xtava Silk Edition was expertly designed to create the most efficient and effective tool. This model features a 360 degree swivel and a 9 foot cord
·
SAFETY FIRST: Avoid the mid-morning panic over whether you remembered to unplug your iron; the Xtava Silk Edition has an automatic sleep mode after 60 minutes to guarantee home safety
·
TRAVEL FRIENDLY: Finally, a reliable flatiron for the jet-setting beauty guru. The Xtava Silk Edition is equipped with a heat insulation bag to ensure safe storage and easy travel
·
EXPERT TIP: Extend your smooth style by applying a heat protectant spray before you iron, sleeping on silk pillowcases, and skipping shampoos.
I like this product. When it came in the mail it was sealed in a packaging box properly. I like the packaging label too. Very sturdy and has information about the product before you actually open the whole item. Before I found my item, it is also packed with another magnetic, sturdy box which I assume would be for a keepsake to make sure that the product itself is not only secure but also has the proper storage.
I like the color black, and the black storage that comes with it, also I like how it comes with the heat insulation bag so when I travel I'm pretty sure that my flat iron is in a safe place.
I like the Tourmaline Ceramic Plates much safer to use, when i tried the product my son grabbed the iron where it is hot and i'm glad that the outer part of the iron is designed to be not too hot, he didn't burn his hand.
Also, this is great because I can adjust the head whenever I want and can turn on with just a press of the button in which not too visible. I love the digital display and the light to easily be seen.
It heats fast too, when I used the iron on my hair, I don't need to wait forever to warm the iron enough and when I run it on my hair it did the great hair straight that I want. The product itself is very durable, very safe and the cord is long enough.
This is NOT a sponsored post, I did not receive any financial amount. I received the products for free in exchange of my honesty review. The outlook I expressed is 100% exclusively mine
.