Before you try and purchase this product a little advice to make sure that you have the right phone that would work on the product. As I based this from the previous reviewers, none ever mentions that iPhones will work and even I asked to double check, due to the fact that iPhone don't have the Qi features.
Nevertheless, this product would work just amazing and flawlessly for you and your device if they are devices such as Galaxy Note 5, S6 Edge+/S6/S6 Edge, Nexus 4/5/6,Nokia Lumia 950xl and Lumia 950 and All Qi-Enabled Devices.
Today, I will share you something about the
Wireless Charger,Yootech® Qi Wireless Charging Pad for Galaxy Note 5, S6 Edge+/S6/S6 Edge, Nexus 4/5/6,Nokia Lumia 950xl and Lumia 950 and All Qi-Enabled Devices based from my experiences.
Product Description from Amazon:
·
PLEASE NOTE: We strongly recommend using a 2A adapter/Power Source for the best results.
·
Wireless Charging: Starts the moment you place down any Qi-enabled device or device equipped with a Qi-compatible cover. No cables or USB interface required. Input: AT LEAST 5V/1.5A; Output: 5V/1A
·
This protable and light-weight Qi standard wireless charger pad is fit for various kinds of smartphones which is Qi-marked. Its usage is very simple, what you need to do is just putting the charging machine with QI-marked in the charging area, then it will start to charging persistently. You will find it a good solution for your convenient digital life.Please read the User Manual carefully before use.Some of the smartphone need an extra receiver module such as iPhone Samsung Galaxy.
·
It's normal for the pad and phone get warm slightly during inductive charging, and they may get even warmer, if you use your phone during charging, for example using GPS or playing games, music etc.PROTECTIVE CASES is suggested to be REMOVED during charging
·
What You Get:
Yootech Qi (Single-Coil Qi Wireless Charger), Micro USB cable, welcome guide, lifetime warranty and friendly customer service.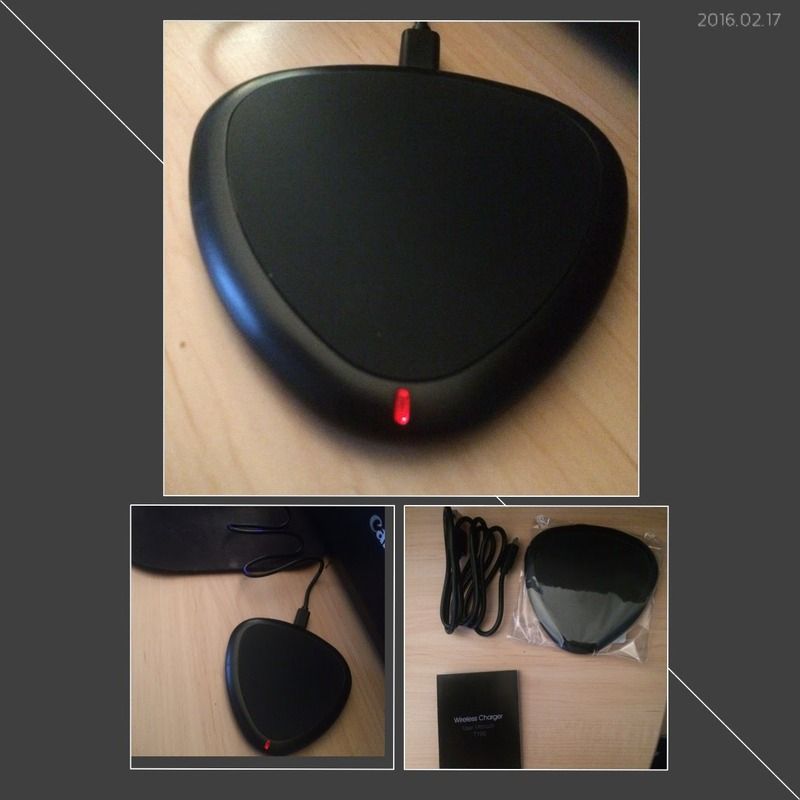 The product arrived in the mail in great condition. It was wrapped in a bubble wrap envelope. I see no signs of damage in shipment that I was very thrilled to examine and use the item right away.
This is the first time I see it and it's the first time that I will ever use a wireless charger to my device.
Lightweight indeed, very slim and convenient. You can take it with you and won't even consume a space at all.
Easy to use and it charges faster than I expected. The triangular shape is also stylish and how it doesn't slide when you put it on the counter or table
.