Soon, my family and I will be visiting my family and relatives again in the Philippines after almost 4 years of not seeing them personally. And I was thinking that I'd like to spend more time with my parents knowing they are being sick and want to be there as well as their grandchildren to know and love them more. Also a nice way of knowing about the
schoenhut baby piano along the way would a plus while we are there spending time with them.
The luggage would be many this time, considering there will be 4 of us travelling, and knowing that some airline company would give us a free luggage of 25 lbs if you have 2 luggages to check in. I might as well take advantage of the free luggage and bring some goodies along with us to share with my family and relatives [as a Filipino, we have this tradition that we bring "Pasalubong" a gift to my immediate family and to some good relatives. And of course my close friends whom I have never seen for a very long time.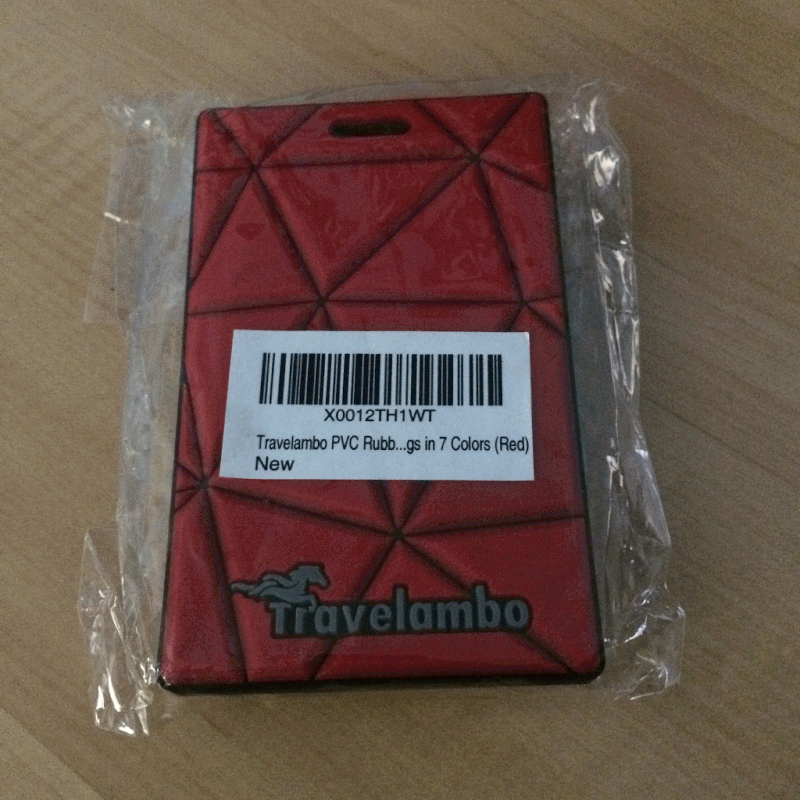 It would be easy for me to determine our luggage if I have a luggage tag on it. I'd like to pick the right luggage and with a tag that would be easier to do. We know there will be at least 3-4 similar luggages in one aircraft or maybe even more.
That's why I was ecstatic to find out that I was approved to review Travelambo PVC Rubber Luggage Tags & Bag Tags & Cruise Tags Leather Strap in 7 Colors (Red)
. It is an online website where you can shop without leaving your premises.
The product arrived in the house on its great condition. No signs of damage even the shipping box that I was able to check and test the item right away.
Since I choose the color RED [which there are more colors to pick] I was impressed with the vivid red color of the tags. They were a two set, it is lightweight, and judging from the one I have now, the product seems to be durable.
Easy to write your information on the tag paper in which it has a plastic cover to prevent it from liquid. The belts are easily to fasten in the hole without no problem. It's a rubbery kind, but the belt's locks are metal. The length of the belt is just right to hold and secure my luggage's handle. Easy to put on but hard to remove.
For the price of Price: $7.99, this comes with different colors. The Travelambo PVC Rubber Luggage Tags & Bag Tags & Cruise Tags Leather Strap can be purchased on Amazon.com.
This is NOT a sponsored post, I did not receive any financial amount. I received the product for FREE in exchange of my honesty review. The outlook I expressed is 100% exclusively mine
.