One of my favorite stores is Old Navy, whether because I can find the perfect sizes for the whole family. Not that I don't find them in a different brand, but I just love this store also because I purchase most of the clothings for the whole family 90% off or FREE.
How do I do it? I have a store credit card, not only allows me to purchase in the store, but also outside the store who carries Visa.
I'm not a big fan of Credit Cards but if this helps out with my credit score? I got to use and starts building my score just for future purposes.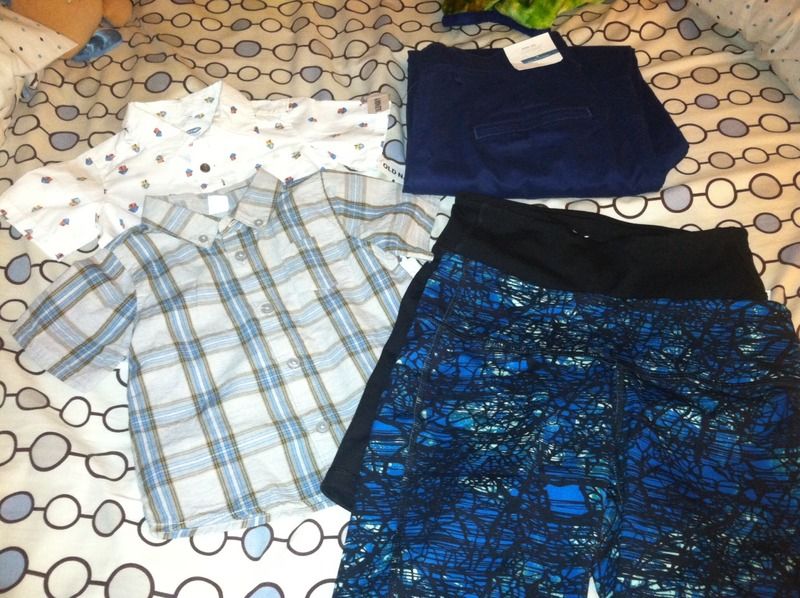 I do get points each dollar that I use, I know interest kills me, however I rest assured that I pay the borrowed money within the 30 days grace. Well, because I volunteer to let my husband use my card whenever he buys something big online I end up screwing things. He won't or forget to give me the payment right away in which I have already learned. That whenever I ask him to use my card, I have to get the money immediately.
Anyways, I went to the store just to check just to see what clearance they can offer me because I need to use my rewards and seeing a sign of 75% off in their clearance item, I did not hesitate to check all sections possible.
I came up of this item and I wasn't sure if I have the right calculation as my 22 months old isn't happy about being stranded in the stroller.
I did have a big smile when all the total came up to $20.89 and since I have a $20 reward, that lowers my oop [out of pocket] and I have to use my Old Navy card to use the reward. $0.89 goes towards my card.