This is a sponsored post. All opinions are mine.
Do you like to have a different hairstyle often? Do you like to color your hair as much as whatever color you want? However, you can't do it because you need to wait that you are able color your hair, so you won't ruin it? Well, I bet you wish that there is something you can do, fast and easy.
You will love what I will share you as there is a solution to those questions. Instead of those hassles and those chemicals that you will apply to your beautiful hair, why not purchase a nice stylist and with the color of your desire Wigs?
A nice lace fronts is what you can find in this website. I mean, I'd like to have those different hairstyle and the color that I would like to keep. This way, I can wear them whenever I want without spending too much money. I know I'm cheap, however I'd like to maintain the shine of my hair without using all those chemicals on my hair just to obtain the color I wanted.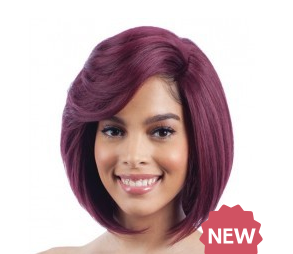 They have a variety of hair styles and the color? You name it, they have it. If you are more like a conservative type, they have hair and color for you. If you are more into an innovative type, they also carry those for you. I am sure there will always be a Wig for the type you would like to get.